Since the papers are taking a walk over my head hair garden... i fear they'll kill me and after killing me one thing will be sure and that blood...


Creating havoc, creating hell...


welcome to bloody hell...


Well by bloody hell i mean two crazy shitting sites that...


are really bloody...





1) Yeti Gorez...


This one's not a site but a game.


Click the bloody screen shot below to get in the bloody game




2) The next one ...STICK DEATH and this one's one heck of bloody site...
The image from the below will give you one gr8 idea of how much crazy and bloody this site is!!!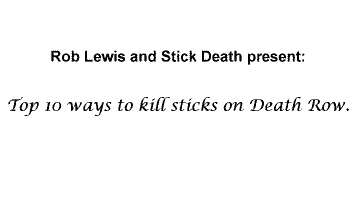 Stick Death is a collection of such .gif's, animations and a lot more uninteresting stuff.